From zero to 3 billion monthly pageviews: Dailyhunt's rise to become India's top news app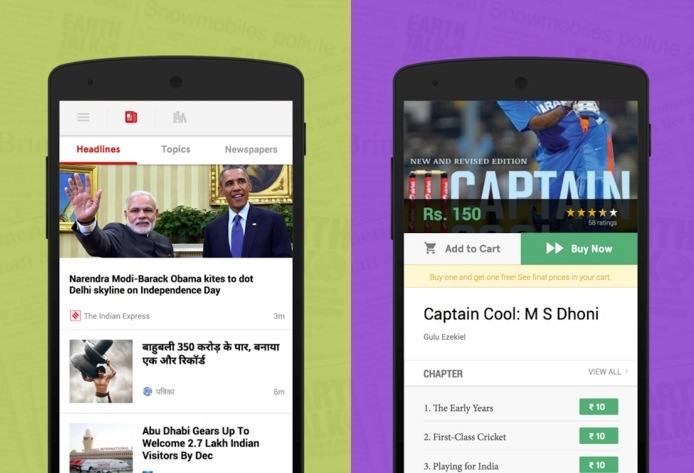 Virendra Gupta, the founder and CEO of Verse Innovation, doesn't get much sleep. "There's not a single boring day," he says as we meet in his office in Bangalore.
But when he does get some shut-eye, he's probably smiling. Dailyhunt, a Flipboard-like news aggregation app targeted at Indians, is firing on all cylinders. Its growth, ever since it was acquired by Virendra's company, has been astounding: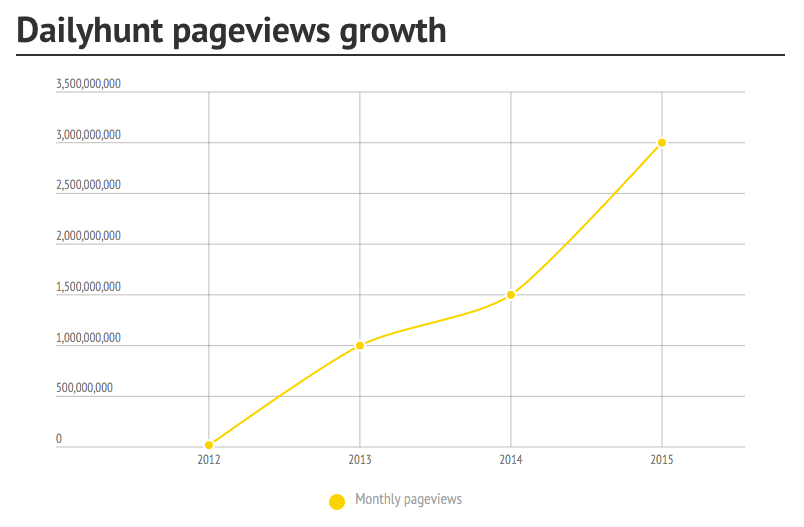 Made with Infogr.am.
Three billion monthly pageviews. And that excludes the home screen. It's no wonder the Bangalore-based startup raised a US$40.5 million round from illustrious investors like Sequoia Capital and Matrix Partners.
Dailyhunt's numbers compare favorably with leading news aggregation app Flipboard, which had 2.5 billion monthly pageviews in 2014 but over 80 million monthly active users compared to Dailyhunt's 22 million.
Dailyhunt has scored well not just among smartphone users in India. At the time of writing, it's the number one news app in 19 countries, and top ten in five more, according to mobile analytics firm App Annie. These countries range from Asia to the Middle East, South America, and Eastern Europe.
A fortuitous marriage
Formerly called Newshunt, Dailyhunt was created by ex-Nokia employees Umesh Kulkarni and Chandrashekhar Sohoni in 2009. It arose at the right time in the right place, quietly gaining prominence in India as an app on Symbian (the operating system for Nokia phones). It gained 18 million monthly pageviews in two years.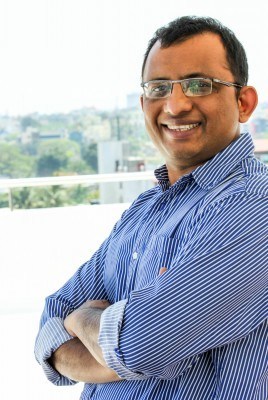 Around the same time, entrepreneur Virendra Gupta was window shopping. He started Verse in 2007 as a value-added service (VAS) company, an old term referring to mobile services beyond voice calls and fax. Before that, he was an executive in the telco industry for 13 years.
According to Virendra, his experience helped him see where the mobile industry was going. iPhones and Android devices were gaining popularity. Smartphones were getting cheaper, and the app store was taking off, which meant telcos were losing control of the pipe.
Verse would fall off a cliff if it didn't act. So, Virendra transited his company from business-to-business to business-to-consumer. This means that instead of dealing with telcos, he surmised app stores would become a gold mine, and the best way forward was to directly make money from consumers.
All he needed was the right platform to launch a transformation.
That's when he spotted Newshunt, which had just launched an Android app at the end of 2011. He got chummy with the founders and acquired the company. Umesh stayed on to oversee its transition towards the smartphone era, becoming the CTO. Together, Virendra, Umesh, and the team catalyzed Dailyhunt's explosion into a three-billion-pageviews heavyweight.
Riding the Android wave
Today, we take for granted that iOS and Android are the dominant smartphone ecosystems on the planet. But think back to the beginning of 2012 for a moment. The picture couldn't have been more different then, as this Statista chart shows: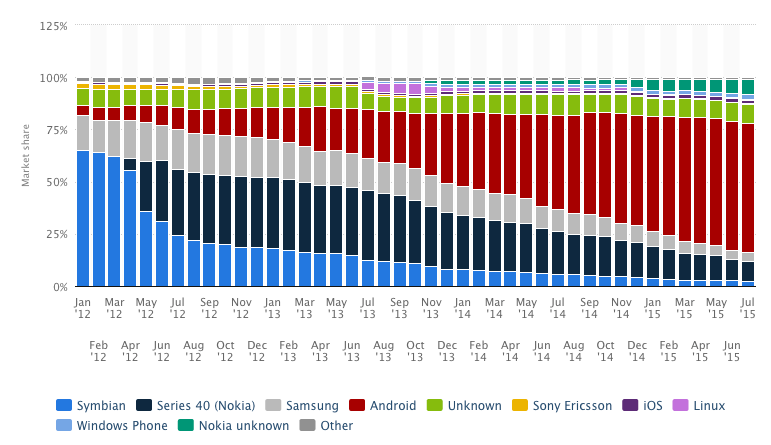 Nokia dominated the market at the beginning of 2012, just after Newshunt's Android app debut. Android's rise in India coincided with Dailyhunt's ascendance, and it has consistently held the title of India's top news app since inception.
Made for Indians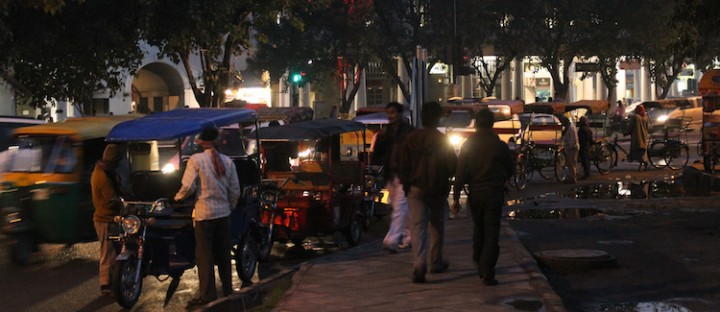 Photo by Connie Ma
Gaining an early lead and the favor of app store curators was just part of the story. More importantly, Dailyhunt's creators took advantage of a key insight about India.
It wasn't just that Dailyhunt won over early smartphone adopters and became their predominant news source, nor did it simply capture the attention of a vast mobile-first audience who bypassed the desktop computing era. It was that Dailyhunt zoomed in on a massive niche that only Indian companies can conquer.
It rightly believed that India wasn't, and still isn't, a predominantly English-speaking market. "The next 400 million mobile internet users will be local language users. Now, they won't consume the Internet if it doesn't talk to them [in their language]," says Virendra.
The numbers bolster his argument: only 10 percent of Indian citizens read English, and the country as a whole is more literate in Hindi, Bengali, Telugu, and the other local languages. These form a much larger market than the elite English-speaking crowd.
Even in startup capital Bangalore, you'll struggle to hold an English conversation with an auto or taxi driver. It's the man on the street that Dailyhunt caters to.
"One of the things we solved pretty early was mobile phones which weren't able to render the local language fonts - Hindi, Gujarati, Marathi. So irrespective of what language you speak, what phone you're using, we're able to render any language on any phone. That was the biggest problem we solved pretty early," adds Virendra.
It's not like Dailyhunt did everything right though. It launched a jobs search feature that went nowhere. It failed because the team underestimated the difficulty of aggregating jobs, and as a result they could not get enough job postings on the app.
But it succeeded by doing one thing well: keeping the app lightweight. Because of the limitations of emerging markets, it kept its app under 10 megabytes. It stripped down the file size of images so that articles load fast on the phone.
It developed a rigorous quality assurance process, testing out the app on phones ranging from low-end to high-end, and in different networks from 2G to 3G. It rolled out new features to a small segment of users to gauge their reactions before a wide rollout. Complaints were noted but not always addressed: if the voices died down after a while, it was probably not a problem.
At the end of the day, only one thing mattered: getting content to users in a snap.
Its true competitor is... Facebook?
India is a vast ocean, but monetization is tough. Indian consumers are price-sensitive, and average revenue per user is low. So despite its 22 million users, Dailyhunt is entering unprecedented territory. But with venture capital funding, it has a shot at success.
Occupying an entire floor of a building, Dailyhunt is now a sizable operation of over 200 staff, and almost half are engineers. While the company has only just begun monetizing, Virendra seems to have a sound plan. And that starts with diversifying content, hence the renaming from Newshunt to Dailyhunt.
Dailyhunt launched an in-app ebookstore. It allows users to purchase digital books and pay through various payment methods, including carrier billing - essential in a country where credit card adoption is low. Lately, it's been selling half a million books a month.
It has begun serving ads for app downloads, as well as traditional banner ads in which revenues are shared with publishers.
It'll soon launch more content formats. Videos are in the pipeline, and this takes advantage of rising bandwidth in India's internet connections. Test prep is in the works too; it'll allow users to prepare for entrance tests to government, banking, and teaching jobs.
Just like how Virendra acquired Newshunt to bring his business to the next phase, he did the same months ago by acquiring BuyT ContentLink, an ecommerce referral tool.
Soon, Dailyhunt users will see links to purchase products they read about on the app - for example the latest Samsung smartphone. The startup will collect an affiliate fee for every successful buy, but it hopes to eventually bring the purchases in-app.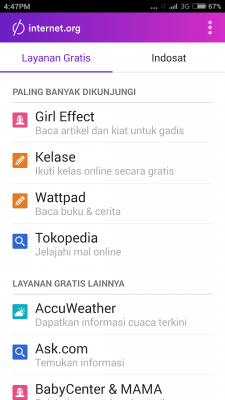 Cautiously, it's evolving from a single-use app into something multi-faceted.
"Our vision is to become the first point of internet access, and the preferred point of internet access, for local language users. So when a local language user thinks of content consumption, they should think of Dailyhunt," says Virendra.
In other words, it's sort of competing with Facebook's Internet.org, an initiative to bring the world's unconnected people onto the Internet.
Indeed, Virendra awknowledges that Dailyhunt's "real competition is Facebook," pointing to products like Paper and Instant Articles, which could very well transform the media landscape.
Yet he believes his company holds the edge in serving the Indian market. And with just 10 percent of India's population on smartphones, there's plenty of headway to be made. "What Facebook is thinking now, we've thought of long back," he claims.
Source: https://www.techinasia.com/dailyhunt-newshunt-news-app-india
Press Inquiries
press@matrixpartners.in
+91 22 6768 0000